EXPENDABLE COMMUNICATION BUOYS
Gabler offers a wide range of Expendable Communication Buoys (ECB) for a variety of applications. From the unidirectional standard version, with and without delayed ascent, to the bidirectional version with optical gateway.
With only 100 mm of required diameter, our system can be retrofitted and equipped on almost any submarine system. The ECB is installed in the airlock or the mobile sonar transponder. If this requires modifications to the on-board airlock, we can also take care of this.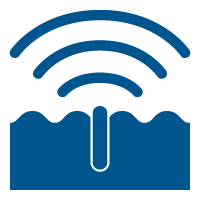 EXPENDABLE
COMMUNICATION
BUOYS
Our technology leading fully Digital Buoyant Wire Antenna system (DBWA) allows reception of inbound HF and VLF transmissions, reception and transmission of data via satellite and reception of GNSS position with minimal surface exposure.